The villas have been designed to sit perfectly within the existing medieval field layout, whose hedges are full of fruit and olive trees that served the old farmhouse that once existed on the grounds.
Villa Scannagallo has its own 17m infinity pool virtually sitting out in the middle of the fields overlooked by the outdoor Gazebo, aligned with an avenue of the villas landscaped trees. Villas Gallo and Galletto, each with their own private garden areas, share a 10 x 4 m pool which sit in the middle of an architecturally designed, walled herb and flower garden.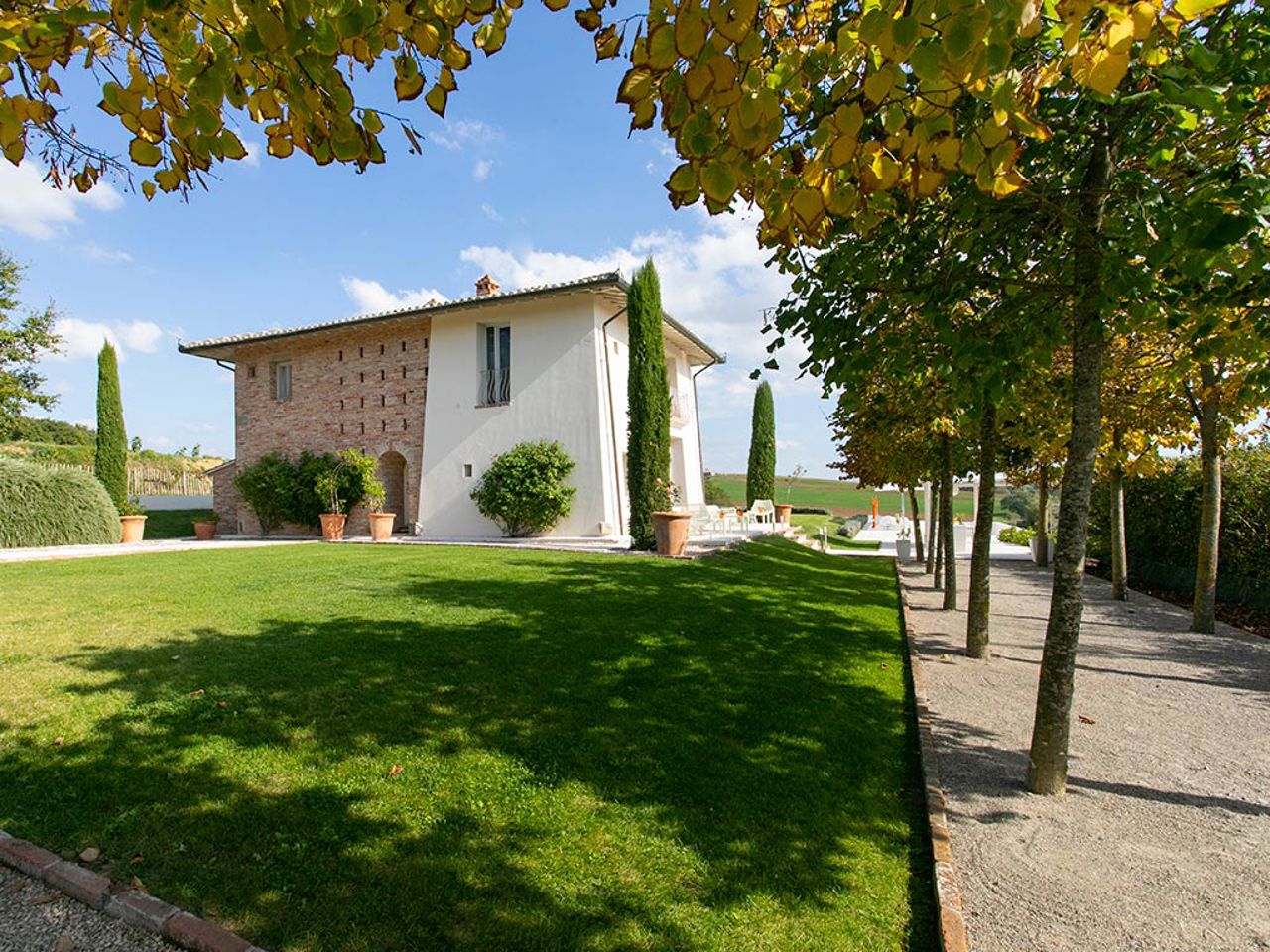 Villa scannagallo
Villa Scannagallo, the largest of the 3 Villas designed as a smaller version of our Boutique hotel Villa Fontelunga, opens out onto landscaped gardens and ...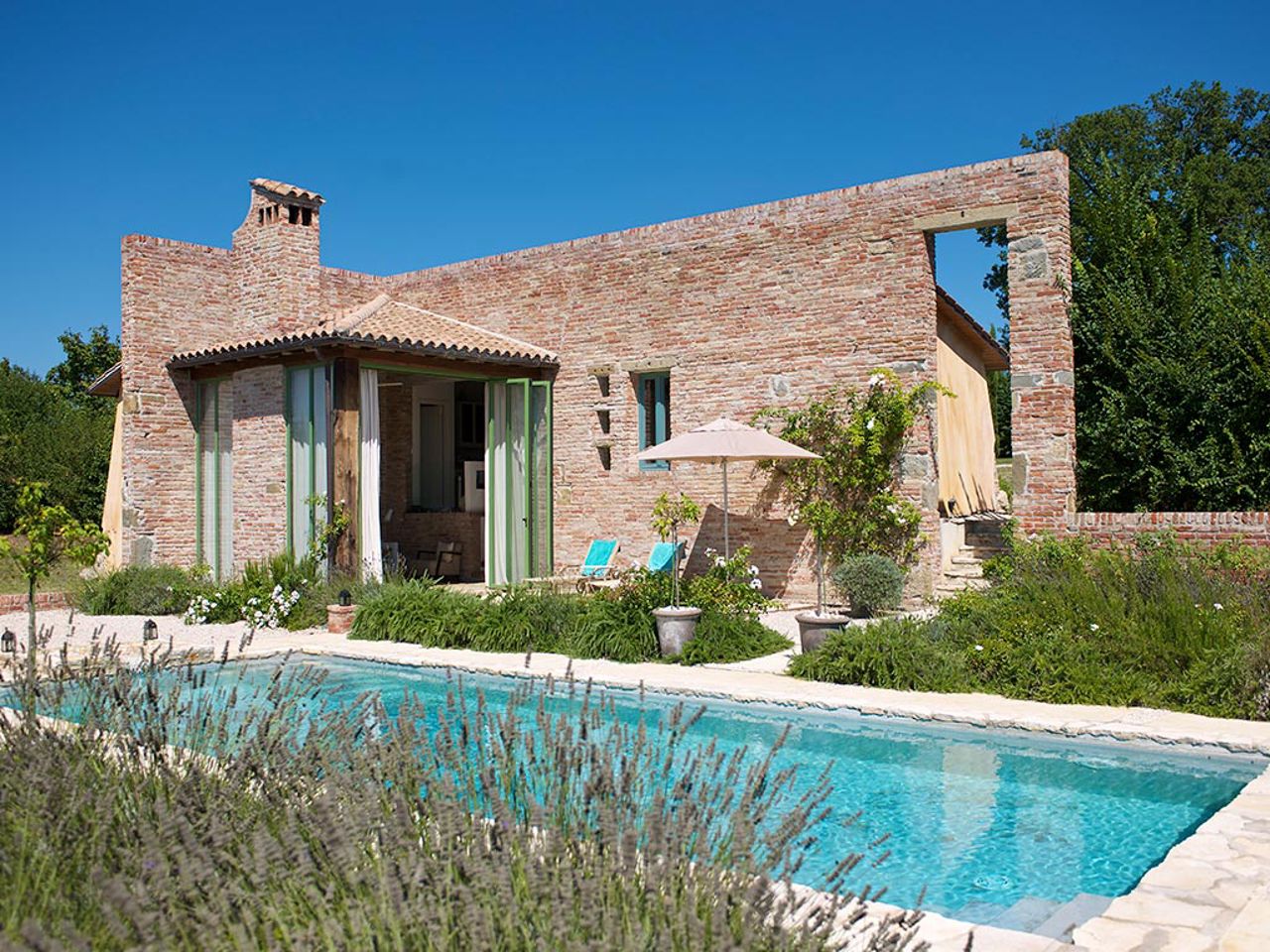 Villa Gallo
Villa Gallo, unashamedly contemporary in design but still with a distinctly Tuscan feel, the two bedroom "cottage" nestled in the secluded valley has its ...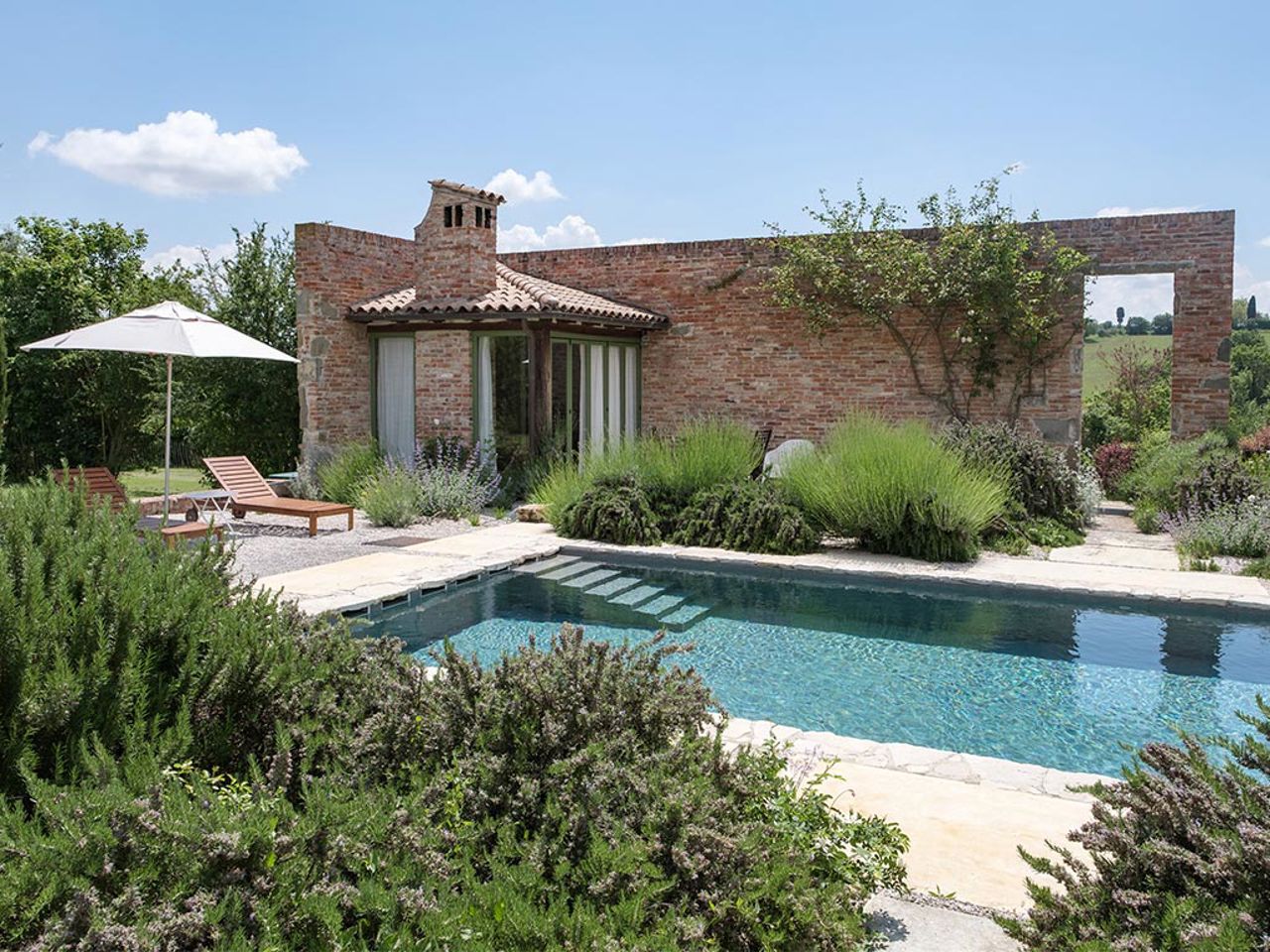 Villa Galletto
The smallest of our Villas, a one bedroom cottage, offering bijoux accommodation that is a rare commodity in Tuscany. Relaxing in the master bedroom with ...